Mosaic HCM: The Payroll Experts
Not all payroll providers are created equal. Mosaic HCM offers something the other guys don't have: impeccable customer service. We're not just saying that because we like to toot our own horns; we're saying it because we know it's true. Our team is comprised of some of the best HR and payroll pros in the business. We understand your frustrations, we empathize with your struggles, and we provide results that will work for you.
As an experienced payroll services provider , we're proud to offer the Workforce1 payroll platform. This means you'll get the best of both worlds—enjoying an automated payroll system that offers speed, accuracy, and efficiency, while simultaneously being served by one of the most seamless HCM vendors in the country. That's where we come in.
Mosaic HCM offers you a different kind of payroll system experience. We're the people who work with you, ensuring the implementation of your new software goes off without a hitch. We don't stop there, of course! We're here to help you troubleshoot issues, answer your questions, and find better solutions as technology evolves, each and every day. Not to mention our tax and compliance team is outright the best in the business with decades of top level experience.
Is it Time for a Payroll Upgrade?
---
With Mosaic HCM's Cloud-Based Payroll software your business can speed up the process efficiently with data insights, self-service, and streamlined administration. Manage complex processes and minimize your compliance risks to give your business the boost it needs.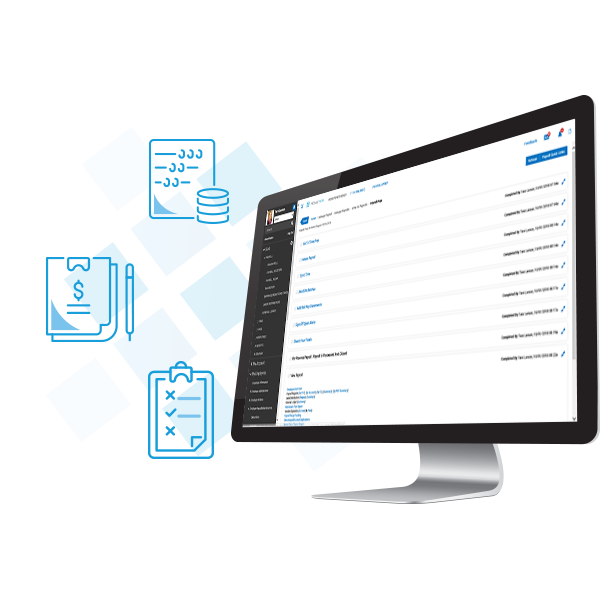 Experience Payroll in a Positive Way
Payroll doesn't have to be an unpleasant experience. Take it from us! 95% of Mosaic HCM's team is operational, meaning our entire company is dedicated to delivering successful outcomes for our clients. We've seen the struggles, and we're here to take the pain out of payroll management.
Reach out to our Mosaic HCM to learn how you can turn your payroll problems into positive experiences!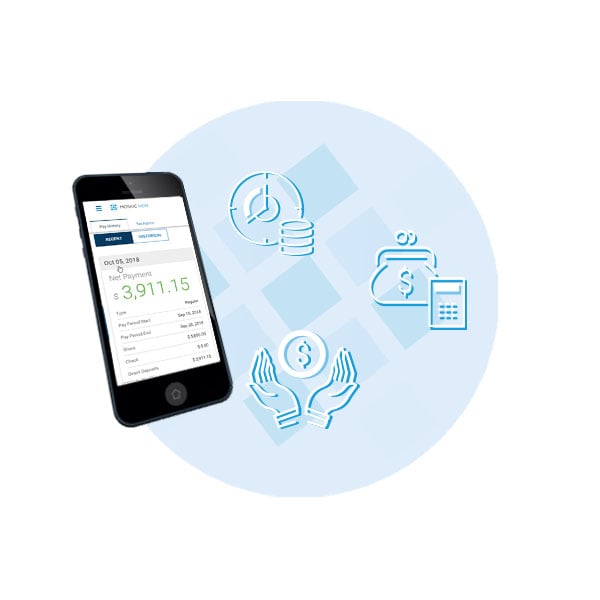 Putting the Power of Payroll in Your People's Hands
It's all about automation. Thanks to Workforce1 and the Payroll pros at Mosaic HCM, your payroll people will be able to do their jobs quickly and accurately. Translation: this software solution saves your company valuable time and money. Business-critical decisions can now be made with the few clicks of a mouse, as the platform offers a robust reporting system and plenty of data you can use to better day-to-day operations.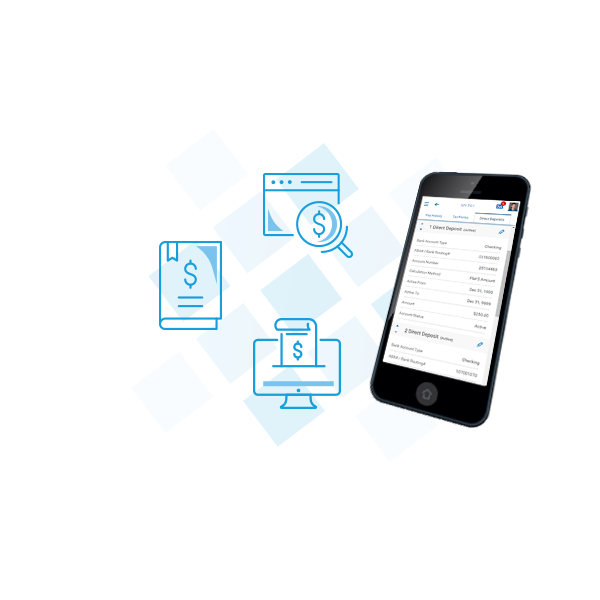 With WorkforceOne, you'll enjoy:
Easy access to data. Find the data you need to process payroll without any fuss or muss.

Real-time updates. No more pre-processing! Payroll is ready when you click the buttons, thanks to a system that continually updates your payroll information.

Self-service options. With this cloud-based creation, your employees can easily manage payment preferences and view their pay statements online.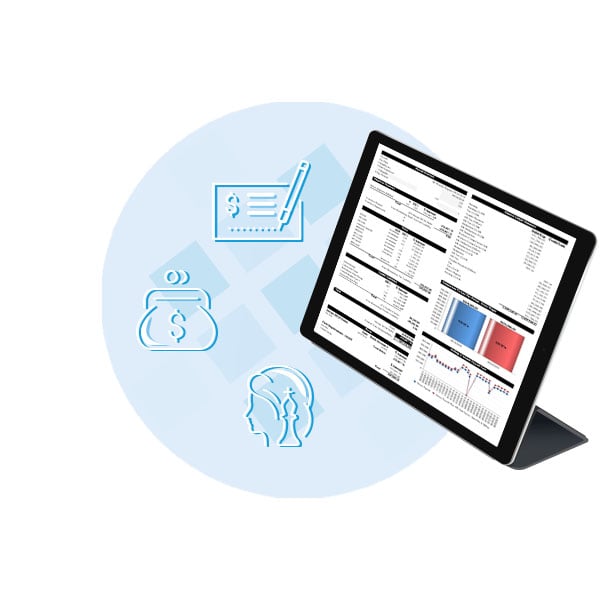 With Mosaic HCM support, you'll enjoy:
Seamless implementation. With our staff at the helm of your HR and Payroll needs, you can rest assured you'll be taken care of.
A support system that gets it. Our people have run payroll and dealt with plenty of HR-related conundrums in our former careers. Our staff members have taken all the empathy and understanding they gained while they were HR and Payroll pros and applied it to our customer support system. The end result is an incredible team of folks who want you to succeed, can understand your questions in your own language, and will happily find ways to resolve issues, ensuring you have a payroll product that works well for your unique company setup. Also as important, every Mosaic team member that you will interface with is industry certified – CPP, FPC, PHR, SPHR!
Stress-free customization. Your company is different from every other company on the planet. No matter what you do or which types of customers you serve, your internal processes are their own unique animals. Out-of-the-box software solutions seldom work for companies that are looking for truly robust reporting because business is never a one-size-fits-all endeavor. When you partner with Mosaic HCM for your payroll needs, we'll make sure your Workforce1 software is ready for your needs, no matter what that means.

How Mosaic HCM Gets Your Payroll in Order
People who have never worked in payroll think the entire process simply involves cutting checks and delivering money to the humans who help the company function. Our Mosaic HCM team knows better. We're fully aware that it's a complicated process, which is why experience makes the difference.Here's how our platform will help your payroll team perform at optimal levels:
People Management
Unlimited direct deposit accounts / Pay Card payments
Simultaneous payroll entry by multiple users
401(k) contribution management / 180- and 360-degree interfacing with vendors
Multiple or custom-check distribution
W-2 and 1099 processing
Compensation change history reporting
Paid time-off accrual management, tracking, and reporting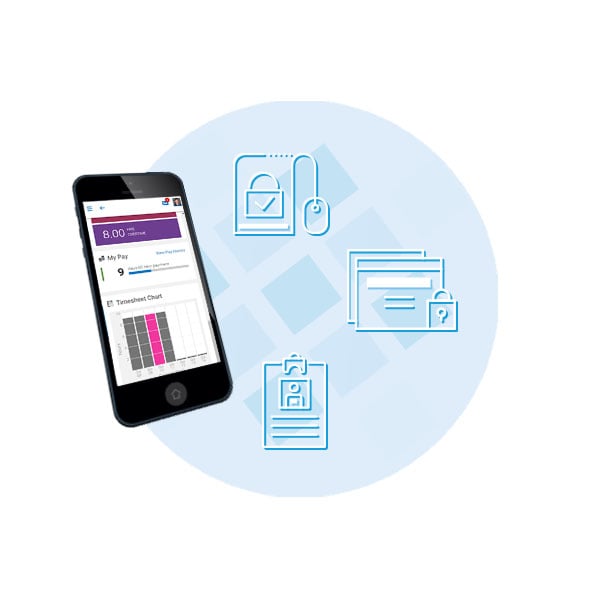 Money Management
Intuitive and customizable payroll process checklist
Detailed labor distribution
Benefit plan attachment tied to deductions with employer costs
Local check printing capabilities (including off-payroll-cycle monies owed)
Gross to net and net to gross analysis
Multiple payroll frequencies
Detailed and custom batch creation
Data Management
Access to live payroll reporting during processing
General ledger interfaces and custom reporting
Pay statement templates
Built-in error prevention
Payroll alert and reminders with sign-off
Definition-based Auto-calculations
Effective dating capabilities throughout the system
Compliance & Tax Management
Complete tax and compliance management (All Federal, State, Localities)
Permanent retention of payroll reporting
Sophisticated payroll calculation rules