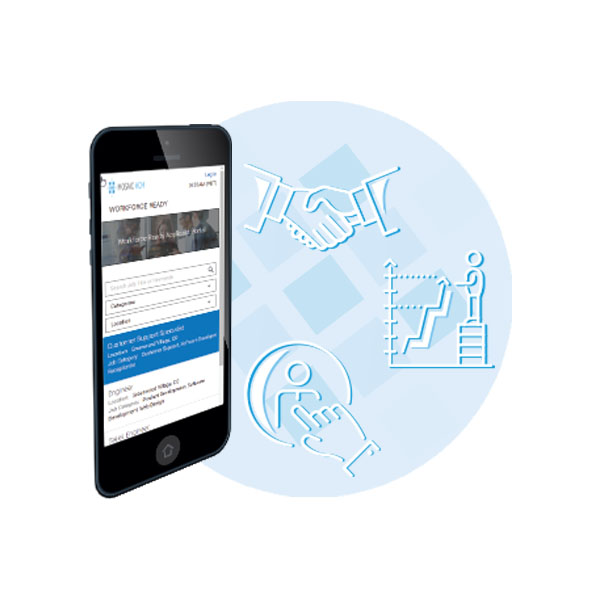 Attracting the Right Applicants Starts with Employing the Right Software
A positive candidate experience starts before you even post a job opening. With Mosaic HCM's WorkforceOne software, you'll make the candidate journey more pleasant for the people applying for your jobs—as well as those who are posting them. Our software is designed to be your one-stop human resource solution, providing easy-to-understand metrics that enable recruiters to put the right people into their perfect positions.
Find the Right Hire Faster
---
With Mosaic HCM's Cloud-Based Recruitment software, your business can decrease time-to-hire by utilizing qualified pre-screening questions, automated workflows, and email templates. Alongside automatic job listing postings and a customized experience per role optimizing the recruiting process has never been easier.
Retaining the Right Workforce Means Making Talent Metrics Work for Your Business
Attracting talent is just the first step. Once you find the right people, you want to keep them. WorkforceOne empowers your leaders and managers with the tools they need to optimize employee engagement without manual processes. Because our talent management tool is part of a single, unified platform, candidates' information seamlessly transfers into employee records upon hire. At that point they will have a great first impression as they experience the onboarding process right from their mobile device.
You'll have all the tools you need to find the right people and begin the process of employee development.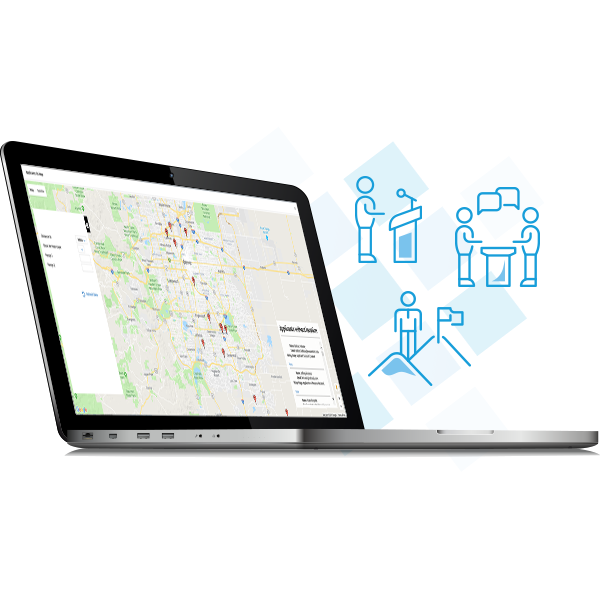 Take the stress away from your recruiters by giving them the tools they need to effectively attract, track, and evaluate candidates in a software solution that makes sense. WorkforceOne streamlines the recruiting process, providing an outstanding candidate experience for applicants while enabling your hiring team to make better hiring decisions.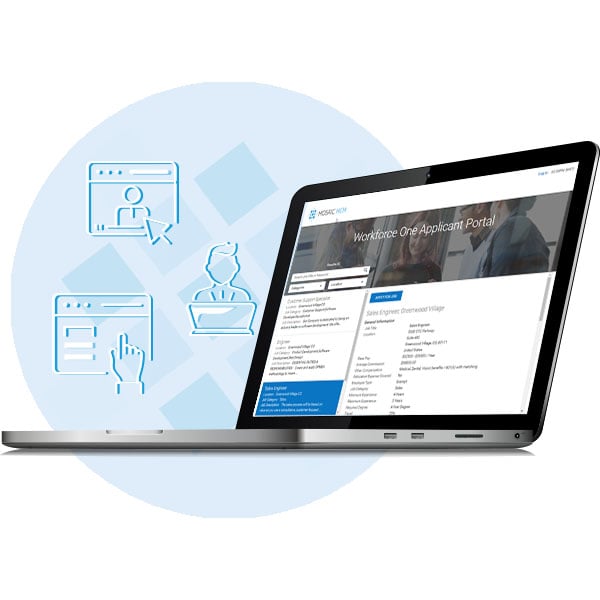 Talent Acquisition
With WorkforceOne, candidates can easily search for jobs, upload resumes, and apply online or from their phone. You can build your own searchable career site or integrate your postings into a network of free and premium job boards. In this candidate-driven economy, the key is keeping things simple for your applicants.
Enable parsing tools from candidates' LinkedIn profiles

Use configurable pre-screening questions in your online application to easily filter out those who wouldn't be a good fit

Leverage tools such as heat maps to understand the characteristics of your current workforce so you can focus on the best candidates to fill vacant positions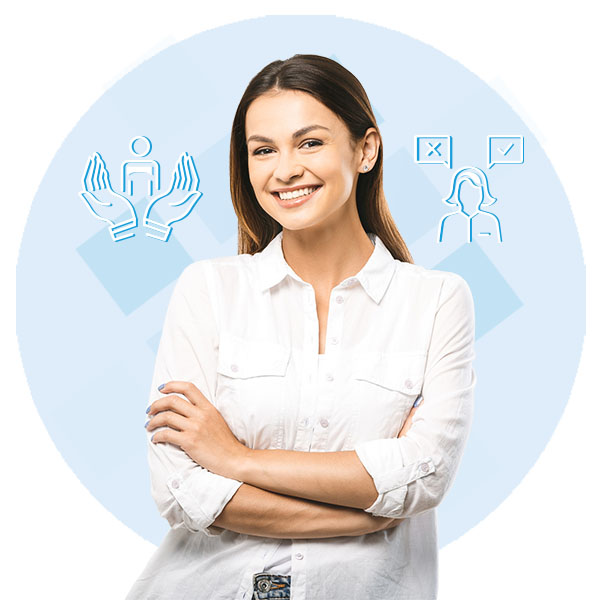 Performance & Goal Development
Finding great people is the first step. Now you need to keep them. Mosaic HCM is here to help you drive engagement through effective performance management. Mosaic's WorkforceOne provides you with flexible, data-driven information that allows your team to conduct performance evaluations, provide proper coaching, and recognize employees for their achievements.
Nurture employee growth with continuous, relevant feedback

Automate the performance review cycle with reminders and real-time monitoring

Define performance review profiles that fulfill organization-, department-, or role-specific objectives

Manage and collaborate with employees on their real-time goals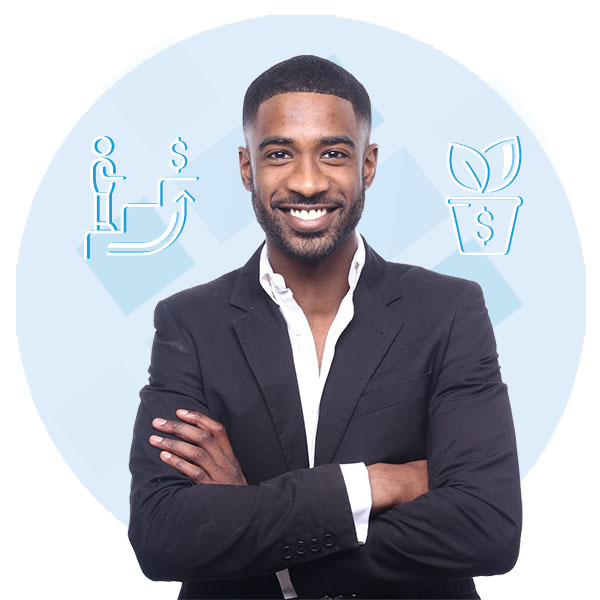 Succession Planning
Great people aren't going to want to stay in the same place for eternity; they'll want to move up, and it's your organization's job to identify the team members who would work well as they work their way up the corporate ladder.
Identify and prepare employees to step into key roles as the organization grows

Increase visibility to employee readiness and potential

Easily build and maintain talent pools

View data by metric or employee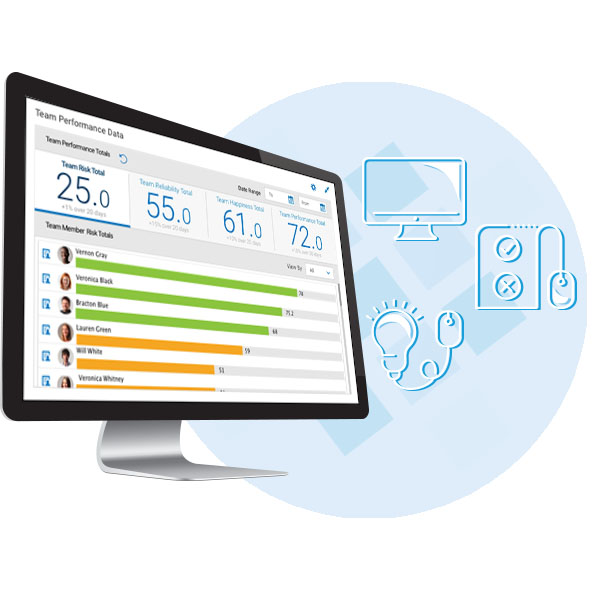 Employee Perspectives
When an employee's entire journey is housed in a single database, you can easily review big-picture data with a few clicks of your mouse. Mosaic's WorkforceOne Perspectives is built to deliver configurable, filterable insights that lets you predict workforce trends so you can make proactive business decisions. Knowing the ebbs and flows of your business is imperative to your bottom line, but you can't tap into the details of employees' entire lifecycles using spreadsheets. With WorkforceOne, you can:
Visualize metrics relating to productivity, engagement, and employee performance

Aggregate data across the entire WorkforceOne platform to drive better-informed HR and overall organizational decisions

Identify trends that spell success or opportunity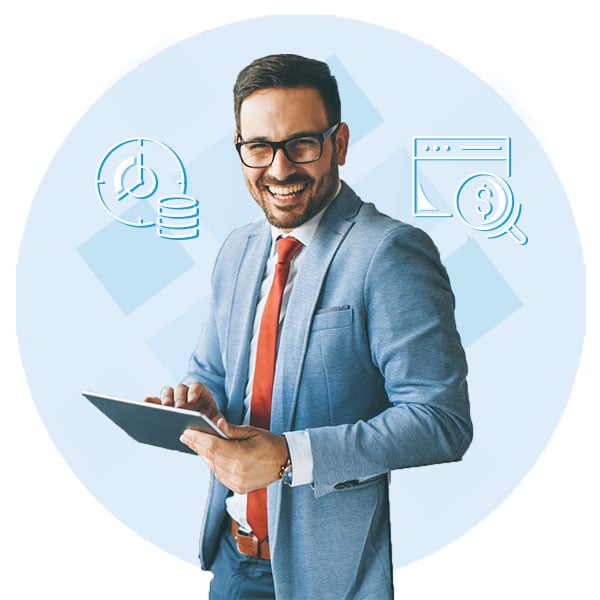 Compensation Management
Budgeting for salary increases has never been easier. WorkforceOne automates the entire compensation management process, enabling leaders to define programs and guidelines through a streamlined system that sets everybody up for success. With our platform, you'll know what your bottom line is, who your top performers are, and where you should allocate funds when it's time to submit offers of employment or increase existing employees' salaries.
Reduce human errors in the data-entry process

Enrollment for new hiresReadily access performance stats and evaluation information

Eliminate administrative burdens by giving your team the tools they need to make competent compensation decisions that make sense for everyone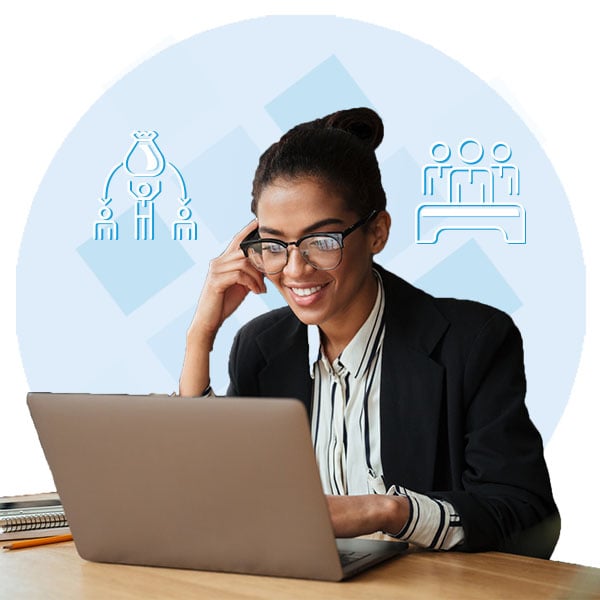 Position Management
With Mosaic's WorkforceOne platform, you'll be able to manage employees who work under multiple roles, pay scales, and benefits. It's not easy to keep track of multi-level players in spreadsheets, but when you partner with Mosaic, everything you need is available right on your screen.
Allocate benefits, shift differentials, and vacation accruals automatically

Simplify the relationship between employees' various roles within your organization

Enjoy better visibility into your staffing needs by understanding where your people do their best work