Why Choose WorkforceOne for Your Time & Tracking Needs
Labor costs are usually a company's largest expense. With WorkforceOne, you can manage labor activity with clear, real-time visibility. You can easily regulate costs and see how labor costs are impacting your bottom line with our platform that's built with robust reporting tools and simple-to-use functionality. By automating your time-tracking processes, your team can have greater transparency into the elements that drive your operation.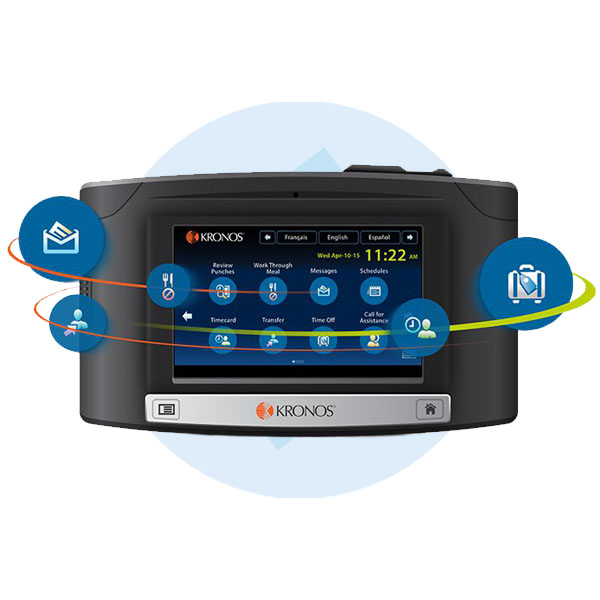 Mosaic is proud to offer our clients a premium HCM product. Bear in mind, our business isn't built around our product alone. We offer a supportive team of HR professionals who understand where our clients are coming from.
That's why we're different.
When you're shopping for a time-management product, you might find companies that offer solutions that help you track employees' time, but can they integrate those solutions with your financial systems? Usually not.
If you find a company that can provide awesome reporting methods, can it also bring together analytics relating to your labor costs? Usually not.
Can you find a company that's equipped to offer you off-the-shelf solutions that will better your company's functionality? Sure, but can that company also combine many years' worth of HR experience and a dedicated team of professionals who will help you customize your HCM platform to meet your needs? Unless you're working with Mosaic, the answer is probably 'no'.
We check all the boxes above and more. We're not your everyday HCM solution; we're partners with your company, building tools that will make your business better. We're in touch with business leaders' needs, and we know what it takes to succeed.
Manage Labor Costs in a More Efficient Way
---
With Mosaic HCM's Cloud-Based Time and Labor Management software will help your business to simplify time tracking, time off management, scheduling, and more. Thanks to automated alerts and notifications you can keep a closer eye on your bottom line. Ensure your business has the best tools at its disposal to control your labor costs.
How WorkforceOne Enhances Your Ability to Track Time & Attendance
With WorkforceOne, you can visualize your labor costs and pinpoint employee activities to optimize your scheduling situations. At the click of a mouse, you'll be able to see your company's entire employee attendance activity. Our single-solution platform enables this information to translate to your company's payroll, HR, and finance functions easily. Vital information comes together in one place so you can see data at a glance.
WorkforceOne is ready to help your leadership make better financial decisions that bolster your company's overall well-being.
Track and manage your true labor costs with flexible pay rules that you determine.
Maintain compliance and payroll accuracy with timesheet management.
Automate the management of exceptions (Early/late arrivals, absences, long or missed breaks, overtime, or missed punches).
Review and approve timesheets intuitively.
Control money lost to the misrepresentation of employees' time.
The Mosaic WorkforceOne Difference
When your team is armed with the right tools, you can prevent bottlenecks that inhibit efficiencies, identify money-saving opportunities, and find ways to bolster employee engagement. The key comes by utilizing technologies that are built for the workplace.
Key Benefits of WorkforceOne
Our platform delivers a powerhouse of tools, making it easier for your employees, managers, and leaders to tackle their individual tasks. Since everything is housed in a single database, your admin folks can easily speak the language your finance team needs to hear. Your HR leaders can quickly provide the stats your CFO needs to make decisions that involve your entire staff. Our platform offers an all-inclusive way to do business.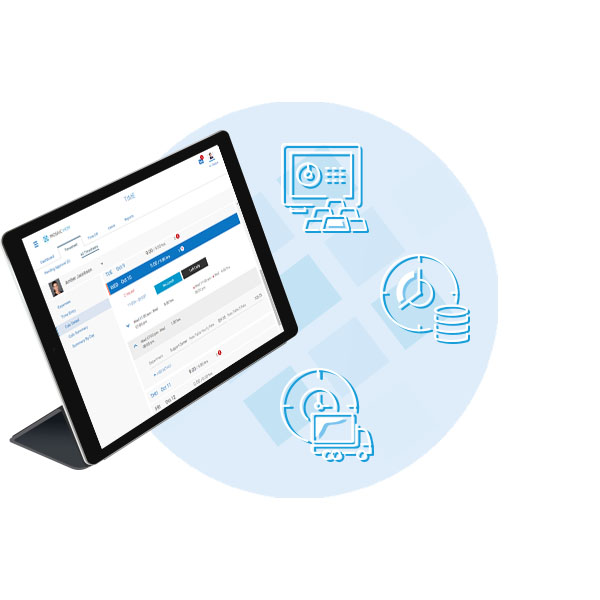 Tools for Leadership
With Mosaic's Workforce1 platform, you have the ability to see how your workforce performs firsthand.
Assess the impact of changes before running payroll.

Create reports, check projections, and use advanced filtering or report customizations.

Enjoy easy ACA management, including tracking, reporting, and alerts.

Simplify expense management.

Have easy access to multiple pay rates and rate tables.

Understand budgeted time vs. actual time worked.

Manage overtime and undertake preventative measures that will keep your bottom line intact.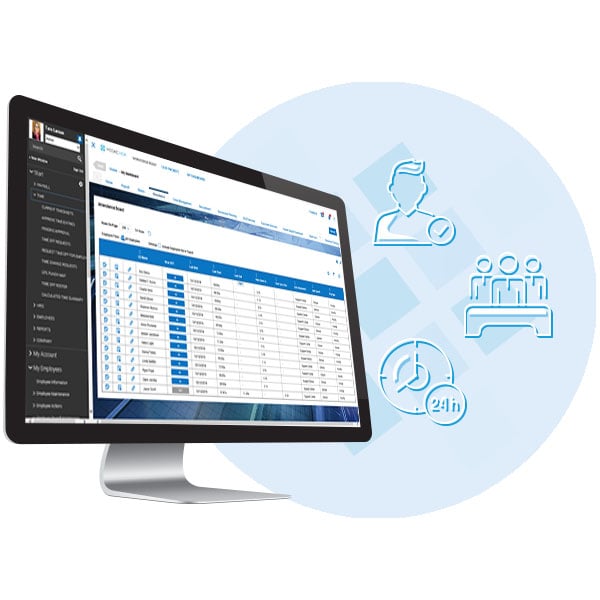 Tools for HR Pros & People in Supervisory Roles
Workforce1 is built for human resource professionals. Our platform enables HR pros to:
Track rates across regions—locally and globally—providing automation tools for special rate conditions.

Customize online timesheet templates and rules.

Manage everything from any device

Activate real-time mobile punch records with Google Maps GPS location confirmation.

Track points incurred by employees as a result of no-shows, late arrivals, and other variables that can impact your business.

Receive notifications when the exception-based management system has triggered an event that needs action or you just need to know about it.

Create customized schedules based on anticipated workforce needs, so you don't over-schedule during slow periods and you're not left with a skeleton staff when things get busy.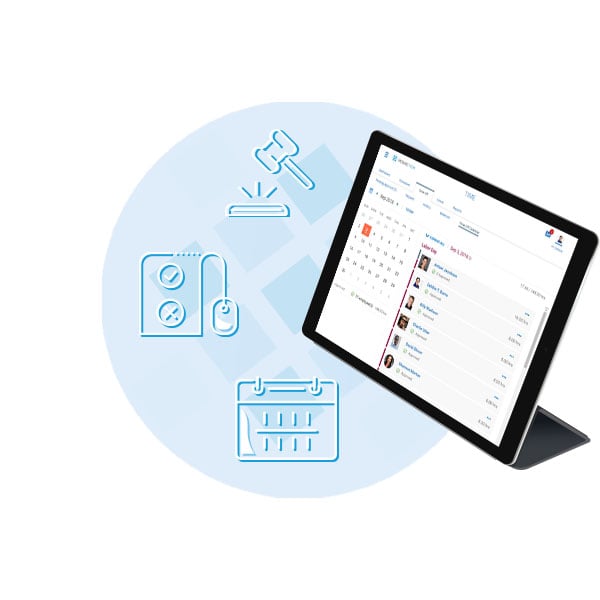 Tools for Employees
When you empower employees with self-service technologies, you eliminate backlog from your HR staff while making your employees feel like they're part of the process.
Empower employees and managers to communicate openly about time-off requests with self-service and automated time-off features.

Eliminate unnecessary paperwork with a custom-approval process workflow

Create a workplace where your employees' FMLA and time-off requests are automatically synced with payroll.

Enable your employees to see their calendar attendance on a big-picture scale.

Give them the freedom to manage everything from any device at any time, with a responsive and consistent experience no matter what device they use.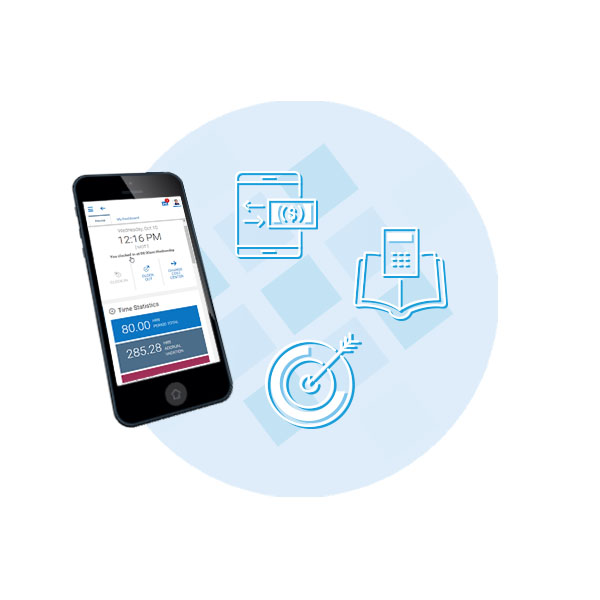 Mosaic's WorkforceOne is here to make your business better. From time management solutions that benefit your employees, to reports that help your leaders create a more valuable business, we're here for you.