Your experience with Mosaic HCM was designed with intention. Welcome to a world where automation, efficiency and ease of use are at the forefront of your everyday endeavors. Welcome to Mosaic HCM and WorkforceOne.
Unlike many HCM suites, our solution was built from the ground up as a single platform without a single code of integration. With a unified solution, you get a holistic view of your employees across HR, time and attendance, and payroll. The power of doing business better is readily available at your fingertips.

Unlike many HCM suites, our solution was built from the ground up as a single platform without a single code of integration. With a unified solution, you get a holistic view of your employees across HR, time and attendance, and payroll. The power of doing business better is readily available at your fingertips.
Mosaic is comprised of a team of people who are lifelong human resource professionals. We employ the absolute best and brightest in the HR and payroll industries. Our employees have a unique understanding of our clients because we've been there. We know the frustrations associated with manual processes. We've had to answer to problems revolving around human error. We know it takes time to learn how to use new tools. We'll empathize with your situations, provide answers, and offer support in any way we can because we are you.
Our company is founded on the principle of providing superior service. We're proud to provide a world-class HCM software, but we go beyond the box. We believe in seamless software implementations that don't disrupt your workflow. We believe in being the best in the business, and our above-the-bar service model shines through with every interaction we have with our clients. We believe that everything we do should help your business be a little better tomorrow than it was yesterday by providing simple tools and data-rich reports. We don't sell a software product. We support an overall HCM solution.
We get it. 95% of our staff is operational, meaning nearly our entire company is here solely to deliver outcomes for our clients. The remaining 5% is comprised of our executive team, who also work daily to ensure our clients enjoy an outstanding product. We're also entirely made up of certified professionals who maintain PHR, SPHR, FPC and CPP certifications, making us one of the most qualified firms in the industry.
Our competitors are sales organizations. At Mosaic HCM, we're proud to say we're a service organization that also happens to offer a product that'll be the answer to all your human capital management conundrums.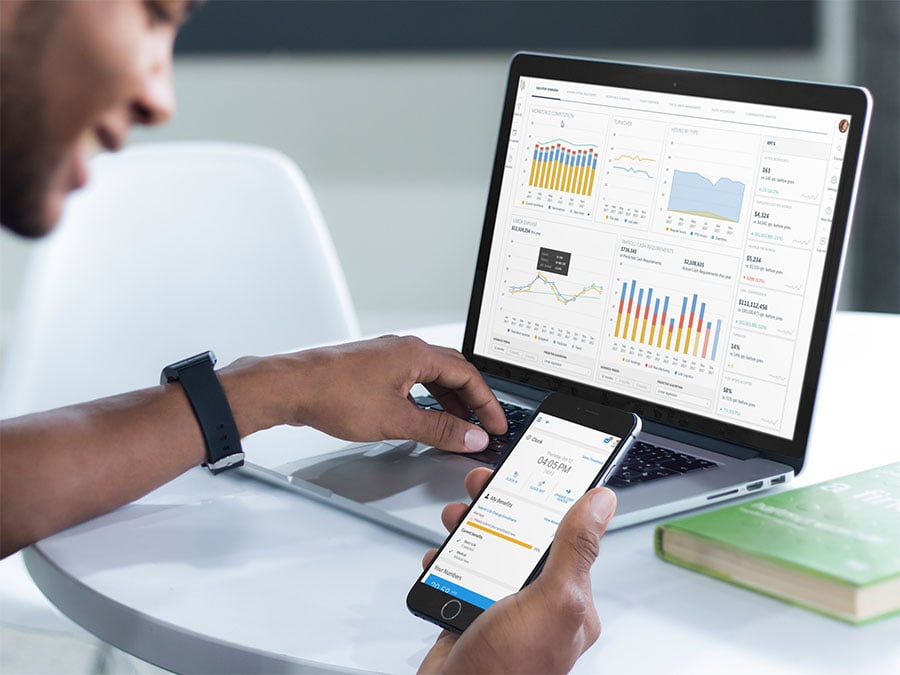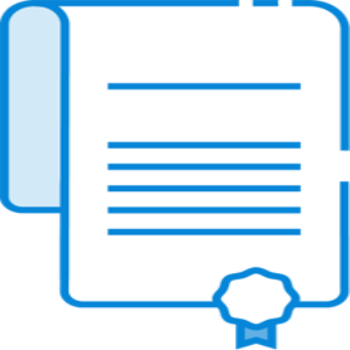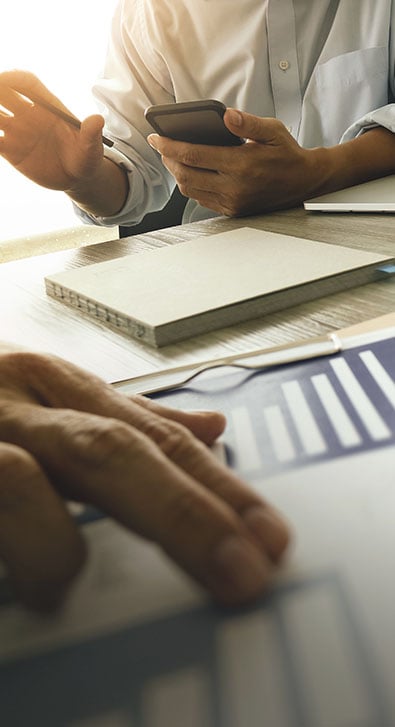 We believe your business is part of a larger story – our chapter is providing premier market technology to automate critical business processes.
For many organizations, the idea of finding a software solution that checks all their departments' boxes and streamlines their processes into a single, unified place is simply a dream. At Mosaic, we're living the dream. Our WorkforceOne platform is built with your organization in mind, offering complete customization from the ground, up. We're people, innovators of software solutions, and drivers of everything that makes it easier to conduct day-to-day business. From our developers who will help you design an HCM tool that's specifically formulated with your unique needs in mind, to our team of payroll and human resource professionals who completely understand what you're going through, we're here to support every aspect of your human capital management strategy.
Embrace the capabilities of time, payroll, productivity, recruitment, and employee engagement efforts in a single database that can easily pull data from various departments to give your leaders greater transparency into the organization.

Maximize specific metrics by way of easy-to-read, robust reporting that enables you to visualize the information your data is telling you.

Proactively analyze business decisions with real-time numbers that incorporate quantity and quality for big-picture and department-specific results.

Enjoy impeccable support from the folks who built Mosaic HCM with leaders like you in mind.
Who

We Are

Since 2005, our team has been revolutionizing the way companies handle human capital management. We've seen incredible changes in technology, and we've used the power of our own people to bolster the ways our clients do business. Our WorkforceOne platform provides human resource management, payroll processing, time-labor automation, talent and performance management, benefits administration, and much more, enabling employers to leverage cutting-edge innovations while benefiting from the expertise of our team.
Industry leading technology powered by true HCM professionals
We take implementation seriously. You're our customer, and we want to make this implementation as easy as possible for you and your team. It's our job to understand what you need and put the solutions in place that will simplify scheduling for your entire team. It's your job to enjoy the fruits of our labor when it's all said and done.

We're a service provider. If you've ever tried our competitors, you'll understand there's a big difference between sales-oriented HCM vendors and service-oriented HCM vendors. Sure, the other guys can sell you a great product, but if they disappear after an implementation, what good are they? At Mosaic, outstanding service is fundamental to everything we do. We invite you to experience the better side of the business.

Our team is comprised of human resource human beings. Forget chatbots or emails that go into the great unknown. Mosaic employs real human beings. They're not just any employees, though, they're people people. They're the best and brightest individuals in the business, who've spent their careers in the HR and payroll industries. We've walked in your shoes. We know what you're going through. With our arsenal of empathy, customer service, and software solutions, you'll be glad you chose the pros at Mosaic HCM.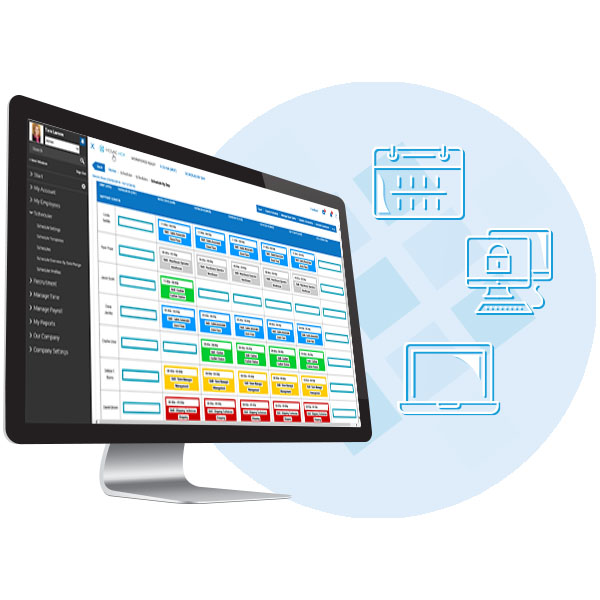 The Mosaic HCM Difference with its Workforce1 Human Capital Management Platform
We're focused on giving our clients a platform that makes sense for their businesses while simultaneously offering unbeatable service. We're innovators of customer service, optimizers of implementations, and creators of future efficiencies. What we do is special. Our team will work with your team to understand your company's pain points, so we can offer opportunities to make everyone's life a little easier. When you choose Mosaic HCM, you'll get all the benefits of using great HCM technology along with service on an elevated scale.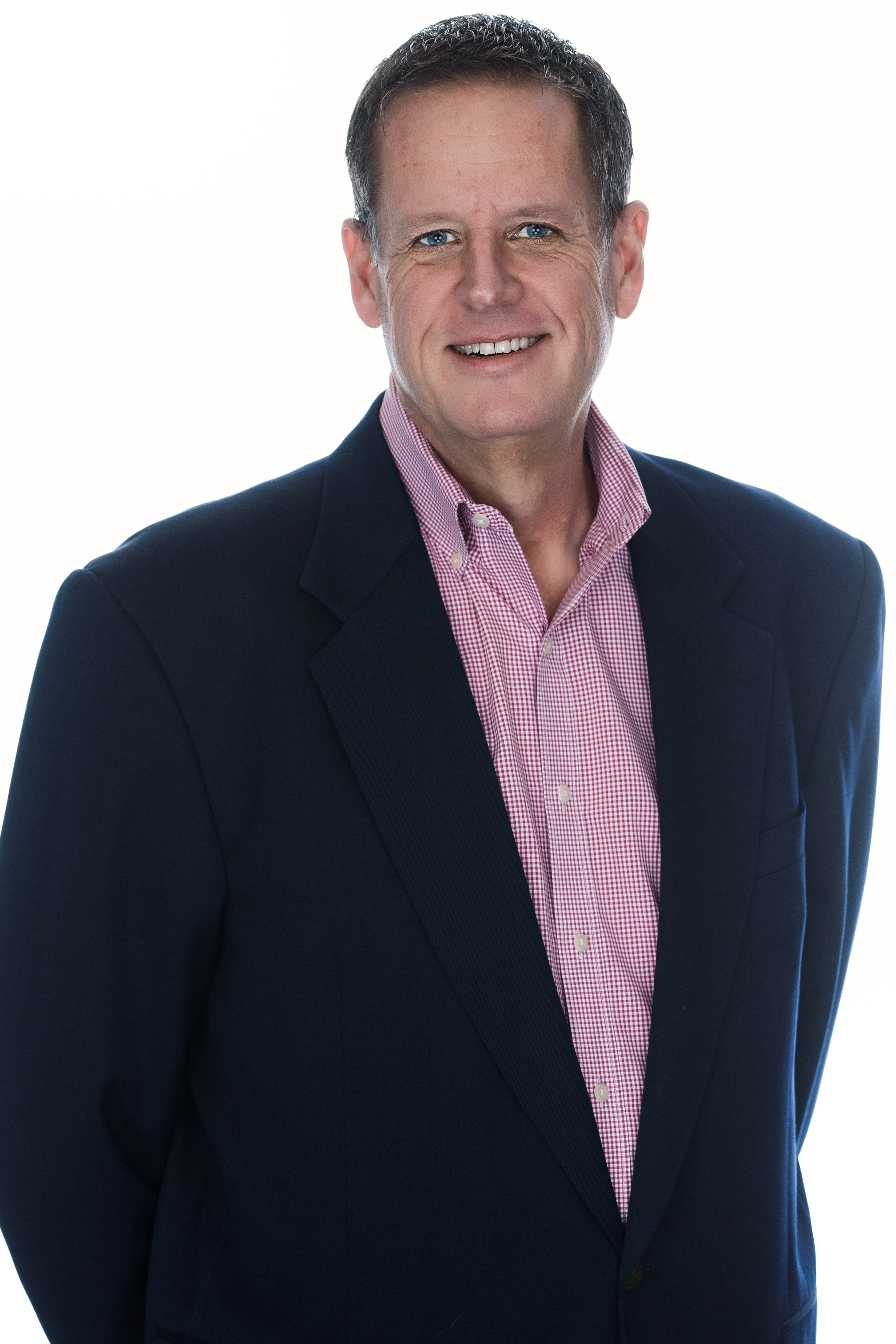 President and CEO
Lance Sherwood
Lance Sherwood cofounded Mosaic HCM to continue his passion for developing innovative solutions for businesses and servicing customers with the integrity and quality outcomes that the American business community deserves. Prior to joining Mosaic, Lance cofounded CBS Payroll in 1989. Lance served as the Chief Technology Officer at CBS while also serving as a member of the executive management team of the company. Lance was responsible for the creative approach which rewarded CBS with the opportunity to provide solutions for 13,000 businesses nationwide. Intuit acquired CBS in 2002 to augment the payroll capabilities of the QuickBooks platform. Lance served with Intuit for two years to facilitate the integration of the two companies. Prior to CBS and Intuit, Lance was a technology consultant at Andersen Consulting (now Accenture). A Colorado native, Lance enjoys experiencing the bountiful outdoor activities Colorado offers with his family and friends. Lance holds bachelor's degrees in Management Engineering from Claremont McKenna College and in Civil Engineering from the University of Southern California.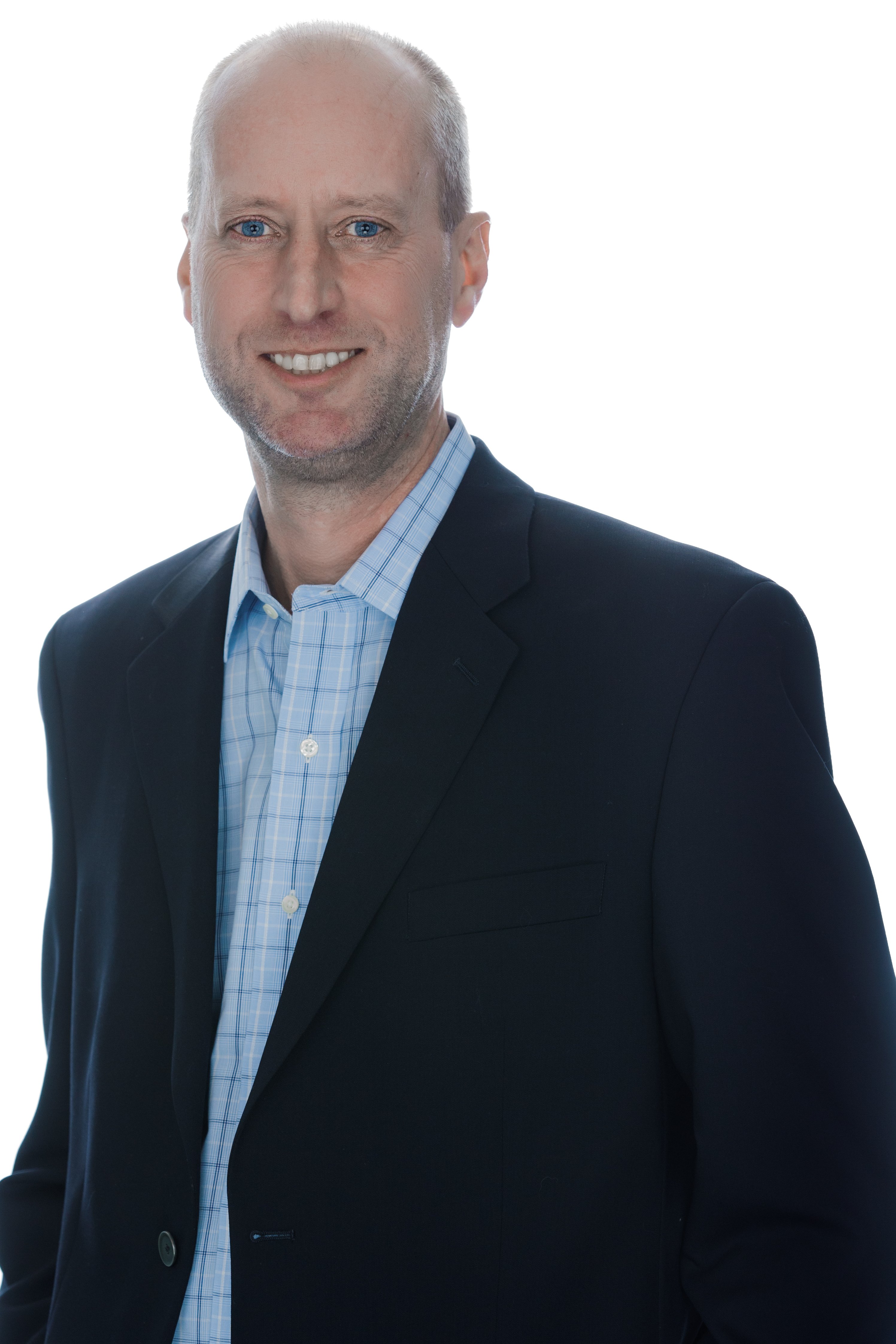 Chief Financial Officer
Dan Sherwood
As cofounder of Mosaic HCM, Dan brings over 25 years of management experience to his role as CFO with Mosaic. Prior to Mosaic, Dan cofounded the Denver division of CBS Payroll and was integral to its growth and success. As Regional Sales Manager, he held responsibility for new client acquisitions and led a team of professionals that responded to the needs of over one thousand Colorado based mid-sized businesses. Dedicated to the company's commitment to service, he proactively managed the Denver account base, ensuring long term relationships with clients. Following CBS Payroll, Dan served with Intuit Public Sector Solutions, a leading software developer providing enterprise financial management solutions. Dan managed relationships within the reseller distribution channel and gained insight into the unique fund accounting requirements of nonprofit corporations. A native of Denver, Colorado, Dan spent four years in Washington State where he earned his Bachelor's degree in Business from the University of Puget Sound.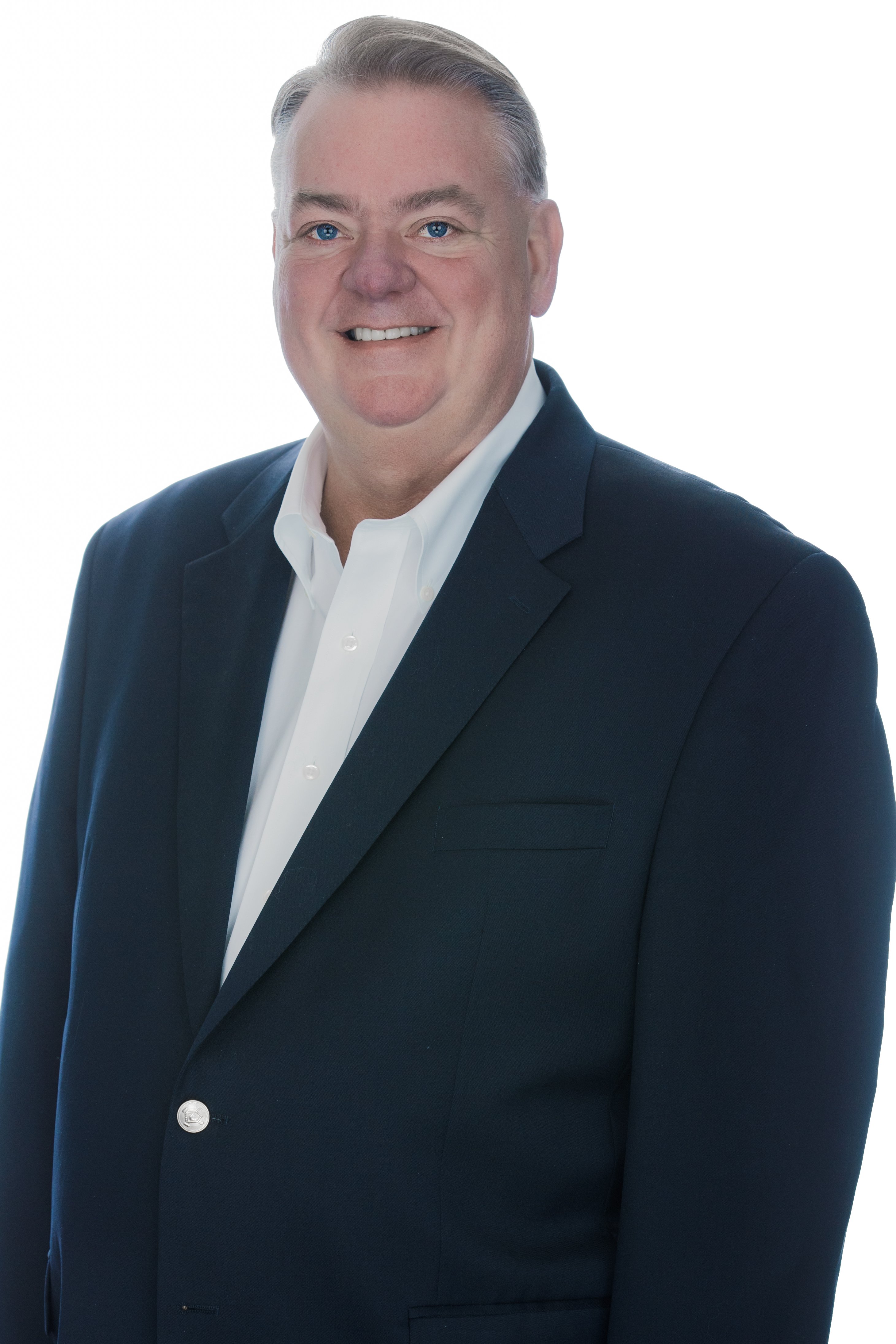 Vice President of Client Services
Terry Puterbaugh
Terry Puterbaugh brings over 30 years of worldwide engineering, sales and marketing experience to Mosaic HCM. Terry began his career in 1980 with Ingersoll-Rand in their oil and gas division. His growth within the company took him to various sales and marketing offices in Chicago, Kansas City, Denver, Anchorage and Calgary, Alberta. As part of the district management process, he guided the development of the technical, commercial, legal strategies, policies, and furthered the company's ability to deliver outstanding service to clients. He became adept at moving large accounts through a complex selling process, always ensuring customer satisfaction. His next position was that of Executive Vice President with Mueller International, an integrated Sales and Marketing consultancy, from 1996 through 2002. Terry served as senior marketing consultant assisting in marketing program development and implementation to various domestic and worldwide clients including IBM, RGIS, Oracle, 3M and FedEx. He was also responsible for developing the sales and marketing team serving the central U.S. located in Denver, Colorado. A Midwesterner, Terry received his Bachelor of Science in Mechanical Engineering from the University of Illinois at Champaign/Urbana.
Connect With
Us
Your business is built with your people. Our business was built with your people, too. When you're ready to learn how your processes can improve with a single-database HCM platform, we're ready to show you the way! Reach out to our Mosaic team so we can show you a demo, answer your questions, and start building a solution that's tailor-made for your unique business needs.